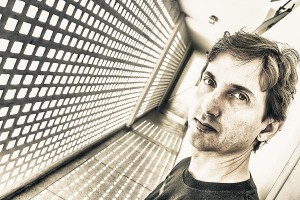 The New York based Brazilian composer has a career that spans from electronic music to bossa-nova to opera.
In 2015, on his second year of residency at the Ingmar Bergman Estate in Fårö, the composer started working on the music for "The Seventh Seal". Under contract with the Bergman Foundation. During the residency directors Pedro Urano and Laís Azeredo started filming the feature documentary "A Ilha", the second full length documentary about the composer.
In the same year the composer finished his "Brazilian Jazz Bassoon Concerto" dedicated to legendary Daniel Smith, a Deca/Deutsche Gramophon artist.
"Cries and Whispers," his third opera, a tribute to Bergman and the myth of Hecate, premiered in New York on March 26th 2015 at Scandinavia House and then in June at Bergman Week, Fårö, Sweden.
In 2014 the National Theater Orchestra (OSTNCS – Brasilia) premiered his Symphony No.1, conducted by Maestro Claudio Cohen. The composer was also responsible for the soundtrack to the ESPN broadcast of the 2014 FIFA World Cup.
The documentary "Parece que Existo" detailing aspects of his life and career won Best Feature Film and Best Soundtrack awards at the Brasilia Film Festival (2012). His second opera, Plastic Flowers (New York, 2012) has received two staged productions in Brazil (Vidigal, 2014 and Copacabana, 2015).
Tamanduá – his first opera (New York, 2008) was later staged at Montclair (NJ-2009) and New York (2014). It has received the Boston Metropolitan Opera Merit Award (BMO-2014).
MacDowell serves as Artistic Director of The International Brazilian Opera Company (IBOC). An IRS certified 501c3 non-profit with branches in New York, Rio de Janeiro, Brasília, Stockholm and Rome.
Born in Italy, Luigi Porto is constantly circumnavigating the territories of music and sound.
In his ocean-crossing career he worked in Italy, France, England, Ireland, Croatia and US. His name can be found in the sound design and music section of over 30 films, screened and presented at film festivals worldwide, including Cannes, Venezia. Roma, BAFTA and Academy Awards.
His music, spanning from avant-rock to contemporary and electronica, is released and distributed by Italian and American music labels, performed in US and Europe. He does sound installations, collaborates with music software companies, writes about film sound and music on magazines.
Luigi is Resident Composer/Director of Media at International Brazilian Opera Company (IBOC).
"I come from a background where real sounds come together mingled with musical sounds". (Ennio Morricone)
Joana Cid
Joana is our foot deep in the rock landscape. She studied at Villa Lobos School of Music in Brazil and graduated in Music Perception and Literacy professional She performed as a bass player in many bands, appearing at the major Brazilian venues such as Studio RJ (Ipanema – RJ, Brazil), Circo Voador (Lapa – RJ, Brazil), Vivo Rio (Aterro do Flamengo – RJ, Brazil), Imperator (Méier – RJ, Brazil) and also important festivals around the country and out of the country such as MADA (Natal – RN, Brazil), Lollapalooza (São Paulo – SP, Brazil) and SXSW (Austin – TX, United States), Canadian Music Week (Toronto – ON, Canada).
Her band, "Os Gutembergs" won the talent show "Multishow TV" and published their first album with PLAN Music,
touring Latin America and Australia and providing the soundtrack for the film "Trap.com".
Joana is constantly touring and writing music.
Abby Powell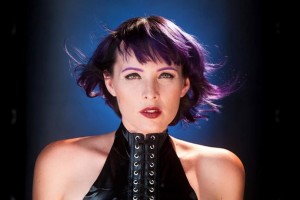 Cross over pop and opera singer, vocal coach responsible for major hits an Beyonce studios in New York.
Praised as"solid and youthful" (New York Times) and "nothing short of miraculous" (Gotham Reviews) Abby Powell is a Juilliard graduated and recipient of Rise Stevens Award, the G. & M. Grunin Prize, and the Loretta Lewis Award in Voice, among others.
In 2000 she made her operatic debut as Zita (Puccini's Gianni Schicchi and shortly after that was cast as Ma Moss (Aaron Copland's The TenderLand at Aspen Opera Theater. Since then, she had a career in opera, contemporary and pop music as well.
Ms. Powell has sung under the batons of James Conlon, Julius Rudel, Harry Bickett, Steven Osgood, and Miguel Harth-Bedoya, to name a few. Her operatic roles have included Juno (John Eccles' Semele, both Dido and The Sorceress (Purcell's Dido and Aeneas, Mere Marie (Poulenc's Dialogues des Carmelites, Lyubasha (Rimsky-Korsakoff's The Tsar's Bride, Marcellina (Mozart'sLe Nozze di Figaro, Charlotte (Werther's Massenet, Miss Jesse (Britten's The turn of the screw and many others.
She is currently responsible for the vocal coaching and vocal lesson program of Come Together Music LLC.
"The highlight (of the evening) was the singing of Abby Powell. It is a dark, rich, yet silvery voice, and its plush, warm sound is reminiscent of Christa Ludwig. It's a big, dramatic voice. Remember Abby Powell!"


Ivy Lin, Opera-L Review, October 2002